How It Works
Wicked easy to install and very easy to use. Thank you for a great script.
It Lives On Your Server
PHP Live Chat is a standalone application, that you install on your own web server. Therefore, it is an alternative to live chatting services, giving you absolute independence and freedom from periodic costs. You only pay once and use forever!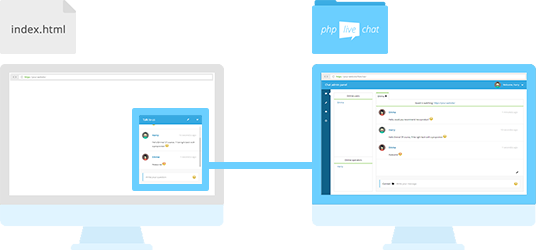 It Installs Easily
When accessing PHP Live Chat for the first time, installation wizard is displayed.
It let's you quickly and painlessly get everything up and running.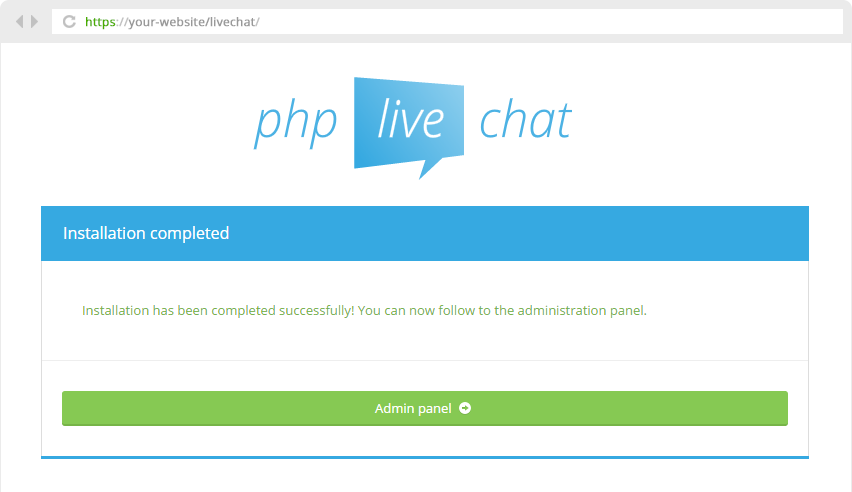 Widget Is Copy-Pasted On Your Website
Just copy one line of HTML code and paste it on your website. Now, you can chat with visitors.